Figurative Art
What Is Figurative Art?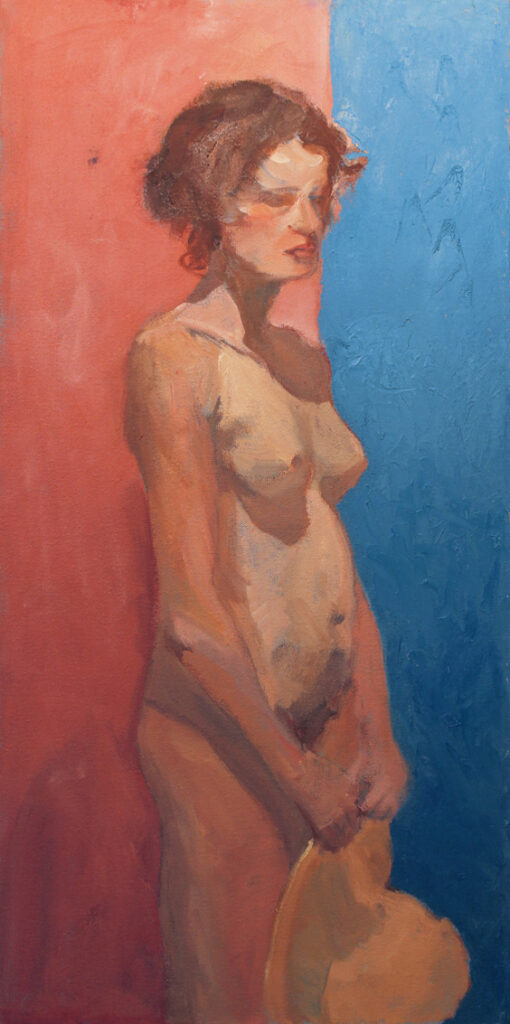 Figurative art refers to a general category of artworks that represent recognizable object sources, the human figure or material in the real world. In line with the overall objective of visual art, figuration is an attempt at achieving realistic representation of both animate and inanimate objects via accurate artistic expression. In reality, figurative painting takes different forms – it ranges from photo-realism to abstraction.
Figurative art is dependent on line, shape, color, tone, perspective, and for sculpting… volume and texture. These elements of design also play a major role in other types of art as well. Types of figurative art include the human body, still life, floral, and landscape.
History of Figurative Art
The idea of figurative art was present to some degree throughout the history of art itself. The most advanced artists, such as Pablo Picasso, were enamored by abstract art which was believed to resonate with intellectualism and elitism that marked the age. Artists experimented, whether with painting or sculpture, in concepts and notions to create aesthetic artworks.
However, with time, artists began to consider the importance of the human form and figure. On the one hand, social realists came to a conclusion that the figure could be used as a tool to accurately record contemporary social life. On the other hand, expressionists put the human figure at the center of a style designed to celebrate human expectations and anxieties. Gradually, figurative art gained the attention of art experts and enthusiasts following the emergence of figurative painters like Jean-Michel Basquiat, David Salle, and Anselm Kiefer in the 1980s.
Many types of contemporary and modern art fall under the class of figurative art. The figures of cubism as painted by Pablo Picasso and Willem de Kooning, surrealist sculptures of Alberto Giacometti, plus the pop art by Andy Warhol are all examples.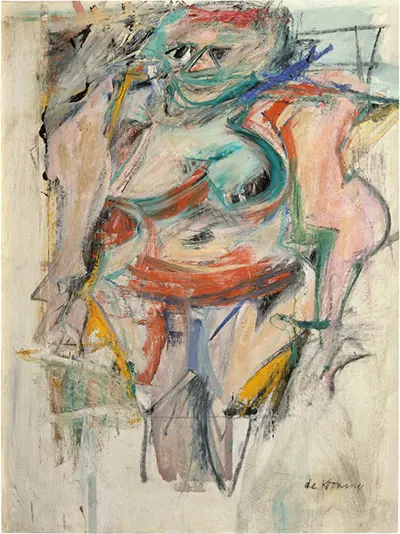 What Is The Difference between Figurative Art and Abstract Art?
Figurative art, also referred to as representational art is a piece of art that's similar to the real subject itself. Whether in painting or drawing, figurative art represents the original image – it's an attempt at direct imitation (mimesis) of the original subject and human form – animate or inanimate. For instance, a portrait of a man smoking cigarette painted on a canvas is representational because one can easily decipher what the subject is. This can fall under realism.
In the art world it's also quite easy to decode what the subject represents in the real world. Besides contemporary art, you can figure out the period a particular work of art was created – Classical, Medieval, or Renaissance, etc.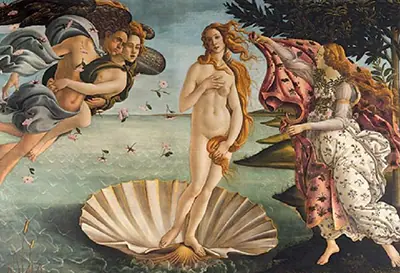 In contrast, abstract art and modern art has no bearing with a specific real subject in reality. It uses concepts, ideas, inspiration and notions to reflect or create images and emotions. Unlike figurative art – where there's a direct relationship between the artwork and the subject, abstract art seems to be quite elusive and less obvious in imagery. It's the opposite of realism. Interpretation of such art depends heavily on emotional feelings which can usually be seen in the artist's brush strokes.
Meanwhile, it can sometimes be confusing to place a painting or drawing to a specific class of art. That is, it's possible for an object to possess the qualities of both figurative and abstract art. In such instance, personal perception will be the judge. 
What Makes Figurative Painting Great?
Figurative painting represents an object, but a figurative artist's greatest asset is to portray an imaginative reality on canvas. The artist is allowed to play with multiple variables from structure to atmosphere. Since the invention of photography in the 1800s, figurative painting has become more popular and the artwork more accurate if going for realism.
A great figurative painting does something for the viewer, whether it reflects beauty or to trigger an emotion. It is the artist's job to try and speak their message through the figure.
Meet Barbara Hyman
In the order of the great pioneers of figurative art is Barbara Hyman. A holder of B.A in Art History from West Chester University, Pennsylvania, Barbara has remained consistent in her commitment to x-raying universally recognizable human qualities through her works. Her works, in different forms and sizes, often retain strong references to the real world and particularly to human figures.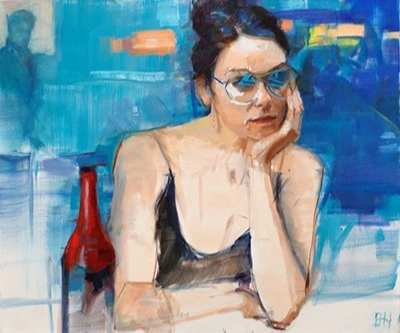 An art connoisseur, she's established herself as a master of her own brand of artistry. There's no limit to the wonders she can perform on the canvas. This explains why her works have continued to attract remarkably positive reviews. An alumna of the prestigious National Academy of Design, NYC, and other notable schools of art, Barbara belongs to a caste of artists that have gained indelible footholds in modern figurative painting.

Barbara's Quintessential Figurative Art
Figurative painters generally retain references to aspects of the real world as their subject matter. Barbara hasn't in any way deviated from this ideal. In fact, the ideal has become much stronger and more profound in her works. Her works bring to life both the simple and intricacy of human nature. Barbara's work has formed the quintessence of masterly created arts – a creative blend of talent and training. Several of her oil paintings and drawings hang in collections in Pennsylvania and New York.
Barbara's paintings transcends the everyday, banal artistic expressions that have no basis in true human experiences. They are both superficially attractive and loaded with in-depth meanings. They capture the everyday life of people of diverse social backgrounds and classes in its most expressionistic form. Hers is the form of artistic production that resonates with the feelings and emotions of the people.
Art Exhibitions and Academies
Talking of high-profile exhibitions, Barbara has made her mark in the world of figurative art. For example, she participated in a documentary film titled Portraits of a Lady. The movie, founded by Aaron Shikler and David Levine records the 'Painting Group of New York'. Barbara attained more prominence after painting the portrait of Justice Sandra Day O'Connor.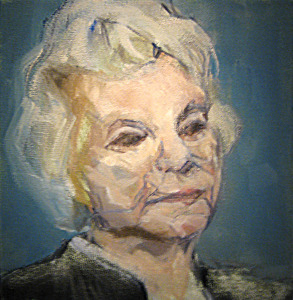 The portrait reveals a smooth progress from the first stroke to the last. Portraits of a Ladywas later selected for the Documentary Film Festival at Bay Street Theatre, Sag Harbor in New York. It was also featured on "Sunday Morning" TV show with Charles Osgood. Her portrait of Justice Sandra Day O'Connor was exhibited in the Smithsonian National portrait Gallery, Washington, DC.
Barbara's Painting and Drawing
People, in their vastness and diversity, have remained Barbara's greatest inspiration. They are a fascinating subject for her language of paint and drawing. Her works narrow down the distance between art and life… as she skillfully combines what is perfect in nature with her incredibly unique idiosyncrasies about humanity and existence. Her works are products of close observation of her environment. And a blend of carefully selected elements that correlate with her self-interpretation of the real world.
It's quite interesting to observe the interplay between seen and imagined elements collapsing to give meaning to her works. Each work – whether painting, drawing or still life communicates profound meanings to the observer. They're visibly expressive and expressionistic in style. They connect us directly to the world around us. The composition, space, line, value, texture, shape and color all add distinct meaning to the finished work.
Barbara's works project the reality of today's world in its crudest form. She does this without any disregard for aesthetics, the fundamental element of any visual art. Barbara has a great concern for how objects are constructed and the logic and physics that hold them together as well as the content inside of them. These, according to her, are the elements that define the identity and individuality of any subject of art. Each stage of design is important to her. Following the process of design with keenness enables the artist to accurately track the transition between formal and inner space.
Creative, insightful and logical, Barbara translates inner images into visual language that's decodable by humans.