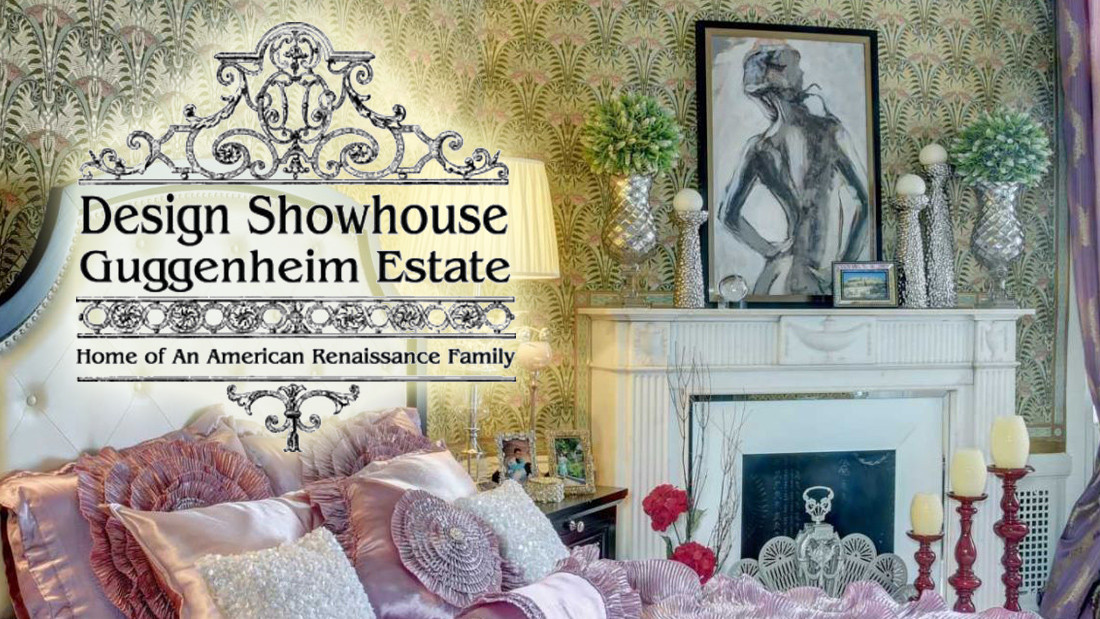 Design Showhouse Guggenheim Estate
Friends of the Sands Point Preserve is proud to announce the second annual Design Showhouse in Hempstead House at the Guggenheim Estate. The 2014 theme is Home of An American Renaissance Family – a modern-day interpretation of the Guggenheim's extraordinary lifestyle, interests, and achievements.
The Guggenheim Estate on the Sands Point Preserve embodies the opulent lifestyle that defined Long Island's legendary Gold Coast era. Daniel and Florence Guggenheim lived and entertained in the magnificent Hempstead House – a Tudor-style mansion built in 1912, designed by Hunt & Hunt.
This stately waterfront residence was the popular gathering spot for the Guggenheim family and the powerful elite of the time, renowned for its society parties as well as performances and exhibitions by world-class artists.
Friends of the Sands Point Preserve recognizes the legacy of the Guggenheim family with the Design Showhouse on November 1 – 30, open 10 a.m. to 4 p.m., closed Tuesdays and Thanksgiving. An art exhibition, daily performances and presentations, and a fashion show featuring Michael Mui's Lotus M designs on November 6 accompany the Showhouse.
Take a break from the tour and enjoy a light lunch in the Palm Court Café, open 11:00 a.m. to 3:00 p.m. Tickets are $30 per person – valid for the month of November. Parking is $10 per car. Purchase tickets online here!
Organizers
Organized by :  Friends of the Sands Point Preserve Organizer's Address : 127 Middle Neck Rd., Sands Point, NY 11050 Website : http://thesandspointpreserve.com